TGIF is a fun little feature hosted at
GReads!
Every week we re-cap what has happened on the blog plus Ginger asks a question for us to answer. This week's question is:
What are some of your favorite book quotes?
Wow, not an easy question this week. I am so bad at
remembering
where the goodies are. But I will give it a shot. I will only choose from books I´ve read recently, since I have no idea how I will found anything else *LoL*
Kiss of death by Rachel Caine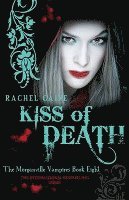 "Claire glared at her new ipod - which was actually really nice - and put it on random shuffle as she looked at the mess she´d made of her latest laundry effort. And there was the problem: she loved the hot pink ipod, whicj had been a heck of a good bribe, and she really didn´t deserve it, because the laundry was....
.... also pink - which would have been almost fine if it had been a load full of girls´ underwear or something. But not s much with guy clothes....."


Halo by Alexandra Adornetto
"I frose. I could not believe I was going to have to announce to everyone that I had brought along the wrong books to the very first class. How incompetent would I seem? I opend my mouth to begin an apology just as Xavier Woods slid his book inconspicuously."
Like the flowing river by Paulo Coelho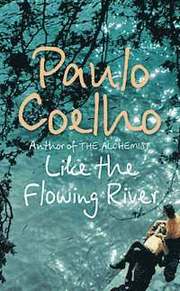 When you start to climb the mountain of your dreams, pay attention to what is around you. There are, of course, precipices- There are almost imperceptible cracks. There are stones polished so smooth by rain
and wind that they become as slippery as ice. But if you know where you are putting your foot, you will see any traps and be able to avoid them."
--------------------------------------------------------------------------------------------------------------------------------------------------
Follow Friday is a weekly meme hosted by Parajunkee. It's a great way to meet new blogger friends!
Todays question: Genre Wars! What's your favorite genre and which book in that genre made it your favorite?
My Awnser: Right now I would say my favorite genre is paranormal romance and my favoritebook - though that changes a lot - is WINGS by Aprilynne Pike